Property Management System
The "MACC Property Management System" was developed for agents who are managing more than one rental property on behalf of owners. Most agents have a very good Excel system and maintain their properties on the Excel system very well, however it only works if one or two people are working on the Excel workbook and not at the same time, which means that when properties starts increasing on the portfolio and the admin increases the demand on the Excel workbook will become more, leading to frustrations.
Excel also do not give you birds eye insight of the global picture and you cannot attach documentation and photos to the different properties, to have more information available on demand.
Our Property Management System gives you that birds eye view insight, with features like:
Owner and Tenant balances
Monitoring renewal dates
Marking tenants as bad tenants
Knowing which properties will be vacating
Adding documents like contracts, pictures and invoices to Properties, Owners and Tenant records.
Quick searching of records
Seamless exporting of search results to Excel, Word and PDF.
DEMO Video
Purchase Options
We use on all our products the Payfast gateway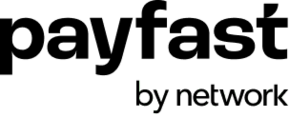 , they are exactly the same as Paypal, however they are based in South Africa. This do not however limit you as client at all when purchasing, because they totally accommodate international cards as well, for all the different payment methods they accommodate, you can goto
on their website.
There are different options that you can choose from to obtain a license for the system:
Package Option
Price
Function
Month Subscription, using the Payfast gateway.

This package will deduct from your card once a month, until you or we cancel that deduction. When using the Payfast gateway for this option, you will be required to create a Payfast account, with your own password and email address and by using these access details you will be able to go to Payfast and cancel your deduction at any point in time.

This option include 1 hour support per month as well as small development requests, that falls inline with system scope, updates and fixes.

R 300 per month
Month Subscription, using EFT into our bank account, receivable by the 1st of each month.

This option include 1 hour support per month as well as small development requests, that falls inline with system scope, updates and fixes.

R 300 per month
Bank Account:
FNB Cheque Acc
Acc No: 62437418181

Once off purchase

, using EFT (Electronic Fund Transfer)

There is NO support included and you will only receive updates for a year after purchase.

R 4000.00
Bank Account:
FNB Cheque Acc
Acc No: 62437418181
Once off purchase, using the Payfast gateway.

If you should do the once off purchase there is NO support included and you will only receive updates for a year after purchase.

R 4000.00
Upgrading your current license, using the Payfast gateway.

There is NO support included and you will only receive updates for a year after purchase.

R 2000.00
Upgrading your current license, using EFT (Electronic Fund Transfer)

There is NO support included and you will only receive updates for a year after purchase.

R 2000.00
Bank Account:
FNB Cheque Acc
Acc No: 62437418181
MACC Property System Download and installation